In programming we use variables to store data. Variables are powerful at storing data, but they are volatile. They lose their value after program termination.
However, their exists situations where we want persistent data. The data should persist even after program termination and can be used anytime later. A file is a physical storage location on disk where data is persisted (stored permanently). We use file to store data permanently on hard disk, that can be used in future.
Large projects interacts with lot of files and directories to persist data permanently. As a beginner or as an exert we must know how to work with files. In this exercise I will explain how easily you can work with files and directories in C programming.
In programming we generally perform three operations on file:
Open a file
Process file (read, write, modify)
Save and close file
So lets, get started and create our first file. Like I always say please feel free to ask your doubts or give your valuable suggestions in the comments section.
Required knowledge
Basic C programming, Structures, Pointers, File Handling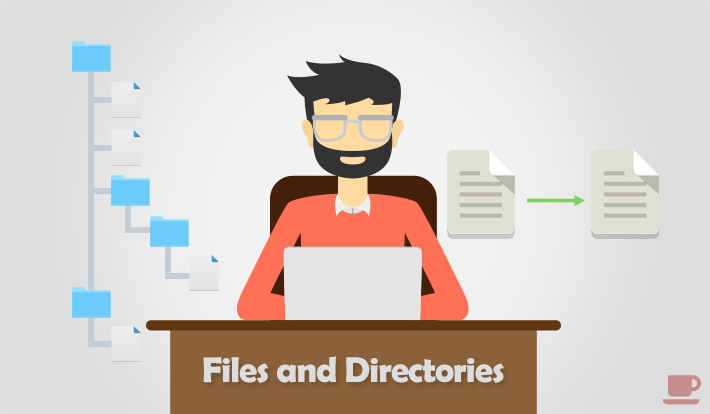 List of File handling programming exercises
Happy coding 😉